TYPE I (Net Type)
Yokohama fender 2x3.5


1. Rubber SleeveYokohama Fender Rubber Sleeve Net

TYPE II ( Sling Type )



2. Aircraft Tire Net
Aircraft Tire Net

3. Double Cover (DC)
Double cover consists of a single cover with an extra tyre cord layer and outer rubber. It is better resistance to operational damage such as abrasion, cuts and gauges.

Yokohama fender Double Cover

4. Low-Pressure (LP)
Yokohama Fender Low Pressure
Low-Pressure fenders are designed with a lighter body construction. It is popular for application requiring large clearance between ship and jetty or between two ships but not necessarily needing the high performance of a standard pressure fender.
5. Fender Monitoring System (FMS)
Fender Monitoring System has been developed to monitor offshore Ship-To-Ship (STS) operation. The system incorporates technology from the design of pneumatic fenders and the numerical simulation analysis of dynamic ship motion.
The system can simultaneously monitor the state of pneumatic fenders used as shock absorber between the two ships and the behavior of both ships. This wireless fender-monitoring system can be also applied to onshore Ship-to-Dock operation anywhere in the world.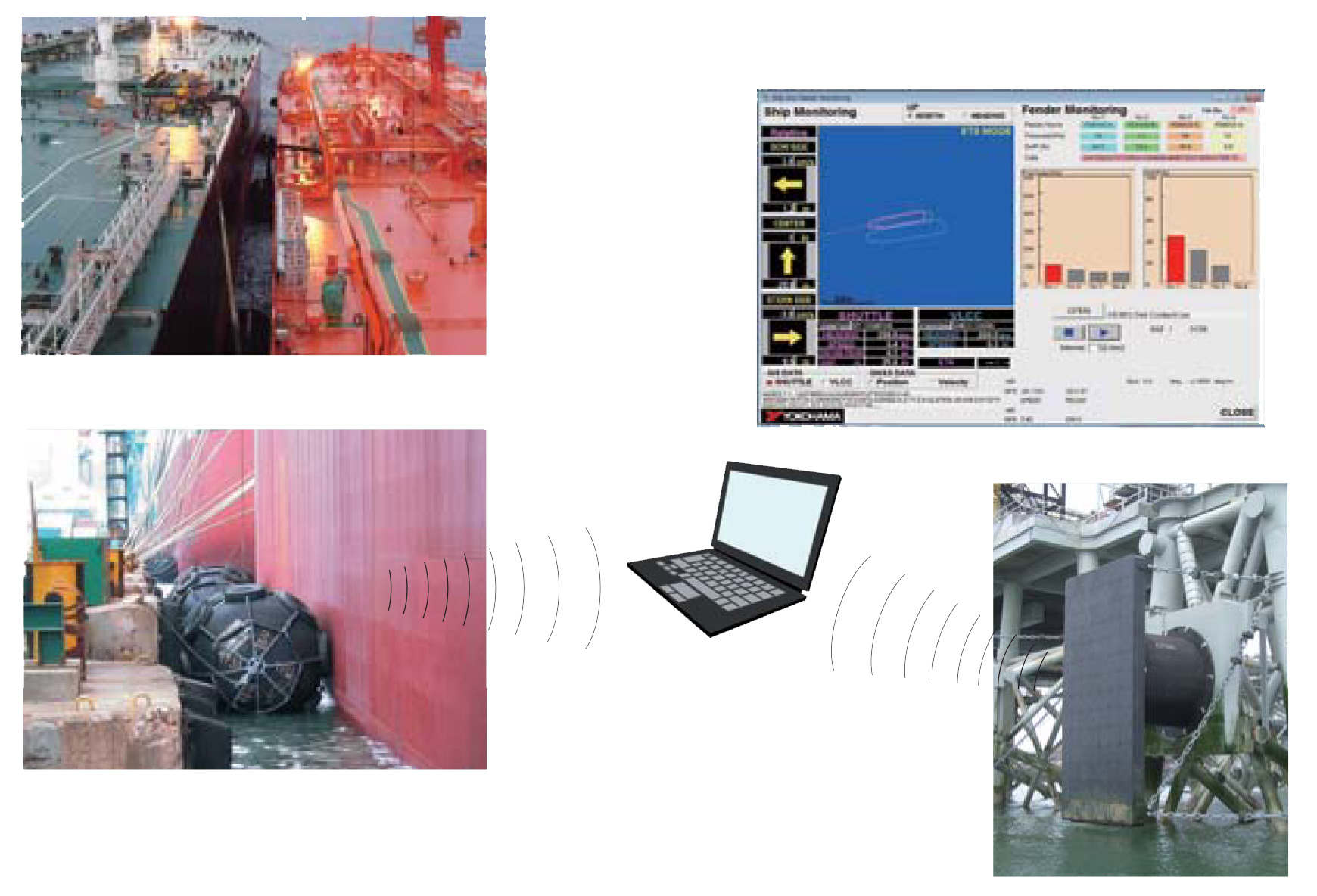 Yokohama Fender Monitoring System
6. Globuoy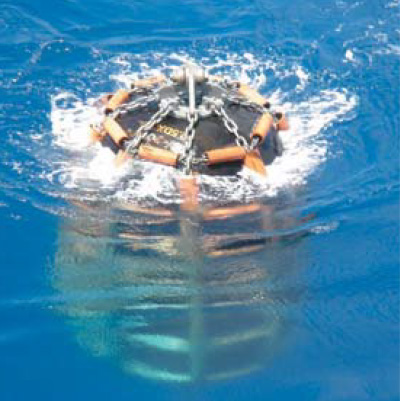 Yokohama Fender Globuoy
Globuoy is a modified pneumatic fender and used as a surface or sub-sea buoy for equipment installation, mooring, anchoring and various offshore operations. It can be also used with higher working pressure or can be filled with pressure resistant material for various under water applications. It is a non-collapsible buoy in case of over-submergence.
7. Vertical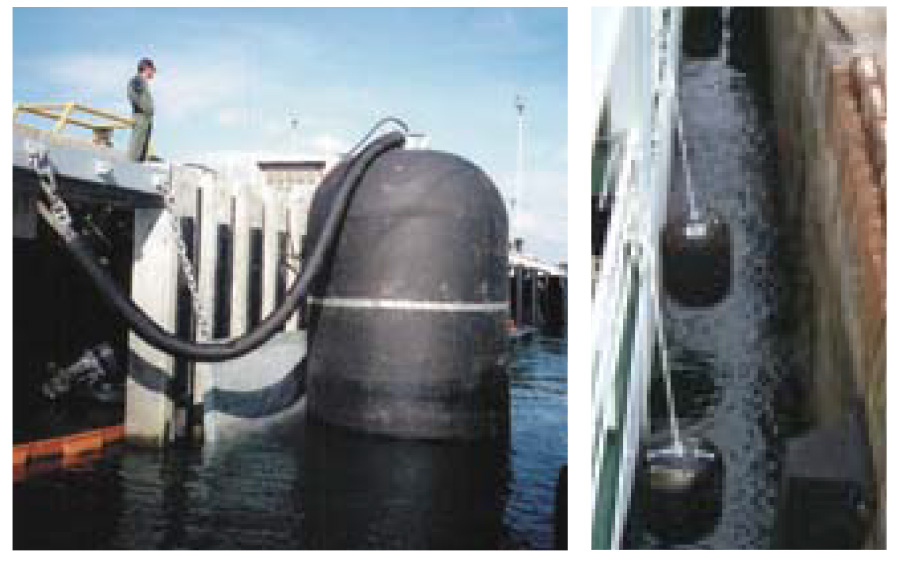 Yokohama Fender Vertical
Vertical-Pneumatic fenders are specially designed to be installed vertically (Hydro-pneumatic fenders are water-ballasted). They are popular with vessels whose berthing point is below the water line such as catamaran ships, semi-submersibles platforms or other submersibles. Also, they are suitable as secondary fenders at both bow and stern of ship.
YOKOHAMA FENDERS SIZE AND PERFORMANCE TABLE
Pneumatic Floating Fender
Yokohama Fenders Sizes and Perfomances
ADVANTAGES
THE YOKOHAMA RUBBER CO., LTD. confirms that all its Pneumatic Rubber Fenders fully
comply with all requirements of ISO17357 and PIANC : 2002 "Guidelines for the design
of fender systems," Appendix "B".


1. Safety and Reliability
YOKOHAMA Fenders are constructed of several layers of strong tire-cord, and are thus resistant to pressure and cutting.
2. No Deterioration or Variation in Performance
YOKOHAMA Fenders utilize the compressive elasticity of air, therefore performance deterioration that you generally see in Solid Cell and Foam Fenders due to fatigue is absent.
3. Advantages at Inclined Berthing
Energy absorption of YOKOHAMA Fenders does not decrease at inclined compression up to 15 degress. However, it is necessary to use larger sizes in the case of Solid Cell and Foam Fenders in order to compensate for the decrease of energy absorption at
inclined compression.
4. Soft Reaction Force
Reaction force of YOKOHAMA Fenders does not increase sharply even under excess load conditions. They work so well to
restrain the sway and have enough energy absorption considering dynamic mooring conditions.
5. Lower Mooring Forces under Rough Conditions
Reaction force and deflection of Solid Cell Fenders easily reach their respective maximums that might cause the damage to ship's hulls. On the other hand, the reaction force of YOKOHAMA Fenders increases slowly and the allowable deflection is wide.
They safely protects ships and mooring facilities even under rough weather conditions.
6. Strong against Shearing Force
YOKOHAMA Fenders are adequately reinforced by means of strong tire-cord against shearing and compression forces.
Such forces present a dangerous threats to Solid Cell Fenders because they are not well reinforced.
7. Shipping Cost Minimization
Pneumatic Floating Fenders are usually packed and shipped in containers or on pallets in vacuumed and folded down state. However, there are huge shipping costs when Foam Fenders are delivered because they can not be deflated.